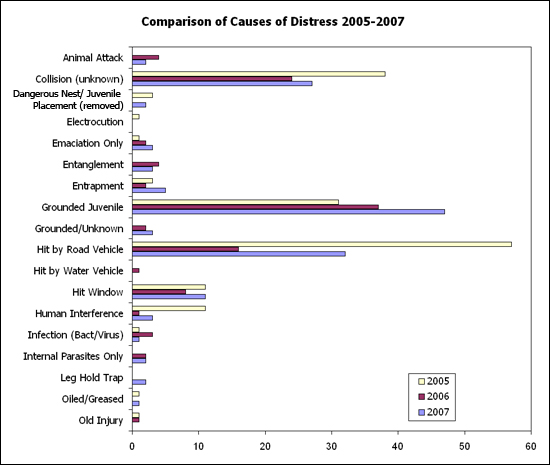 Several categories are fairly broad-based. For example: Human Interference ranges from trapping of an owl for relocation to the felling of nest trees. In this particular case, it is highly likely that the value for Human Interference is much lower than the actual number, as many people collect "orphaned" owls and hawks that do, in fact, have parents caring for them.

The "Infection" category is associated with bacterial and viral infectious diseases that are not a result of other causes of distress. This includes West Nile virus and bumblefoot problems.

The "Old Injury" category correlates to individuals that have survived an initial trauma or physical flaw, but have declined in health over an extended period of time as a result (e.g. eye trauma resulting in glaucoma or cataracts due to age causing emaciation or grounding).